Boho Bridal Shower
This Boho Chic Bridal Shower was super special to plan since it was for my amazing sister who is getting married this fall. The earthy vibe was accomplished using natural elements such as air plants, seeded eucalyptus, feathers and textured wovens, with accents of rose gold and geometric pieces. For a theme appropriate activity, we setup a flower crown station where guests could build their own floral crowns. Rose gold and Rosé also go quite well together. Congrats Theresa & PJ!
Venue: Amanda's Restaurant
Cakes: Schnackenberg's Luncheonette
Cake topper and cake styling: Serena & James Events

The Feature Table
Touches of Macrame and rose gold coupled with natural elements like seeded eucalyptus and air plants (Tillandsia) set the tone of this Boho Chic Bridal shower.
Flower Crown Station
Our elegant bride-to-be wanted an activity for guests to enjoy without any standard bridal shower games. Serena & James Events created a floral crown station where each guest was able to add their favorite flowers to a pre-made greens wreath. This DIY activity was a big hit and on theme for our Boho Chic theme.
"Someone told me there's a girl out there with love in her eyes and flowers in her hair." -Led Zepplin
Dreamcatcher Cake Topper
Made with love by Serena & James this tribal dreamcatcher with live flowers, and adorned with white feathers and rose gold beads sat atop the white cake.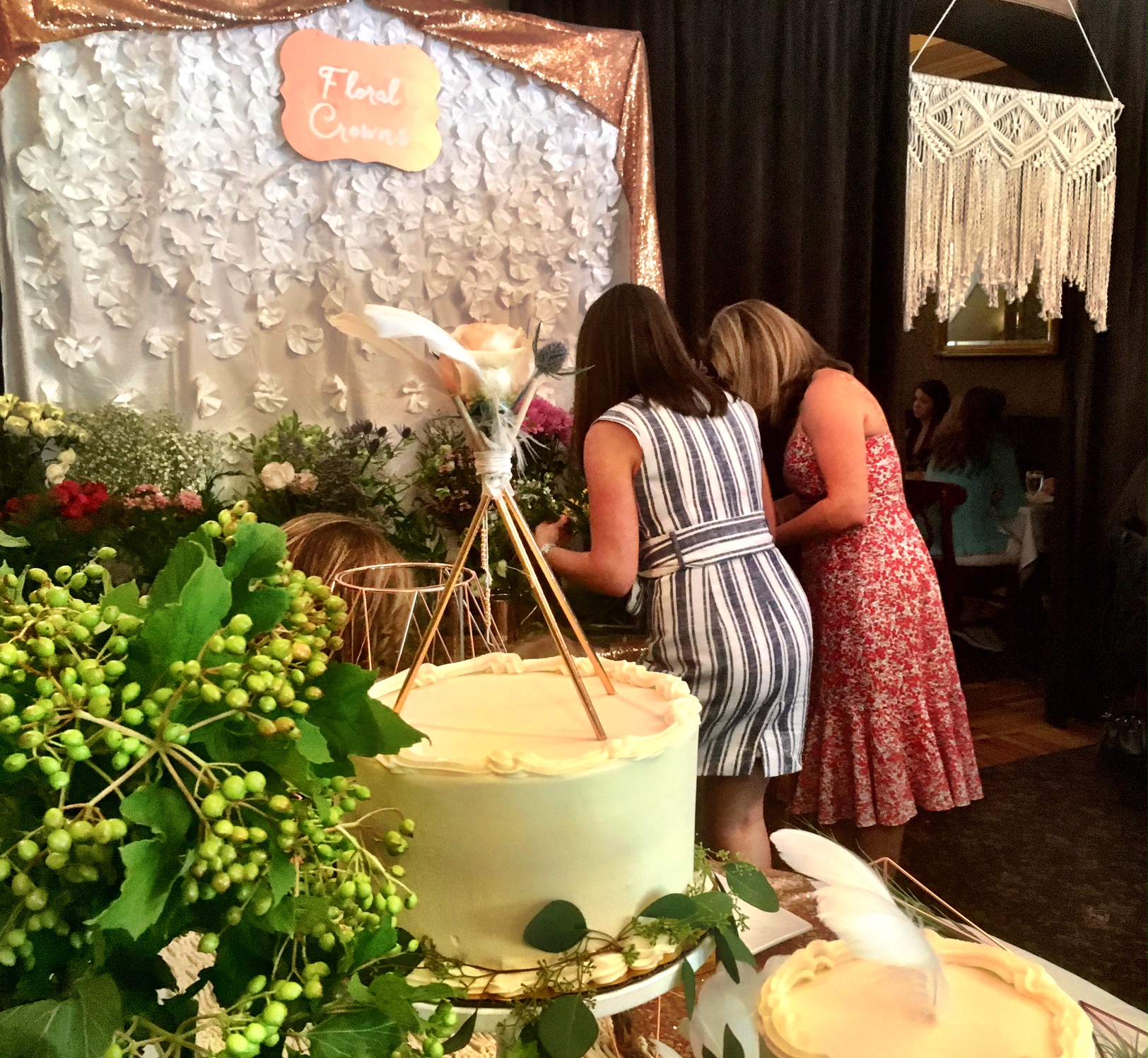 Boho Bridal Shower
Feature table, flower crown station and a seriously stunning Macrame made by My Macramania
Love, Friends and Flower Crowns
A few of the lovely ladies!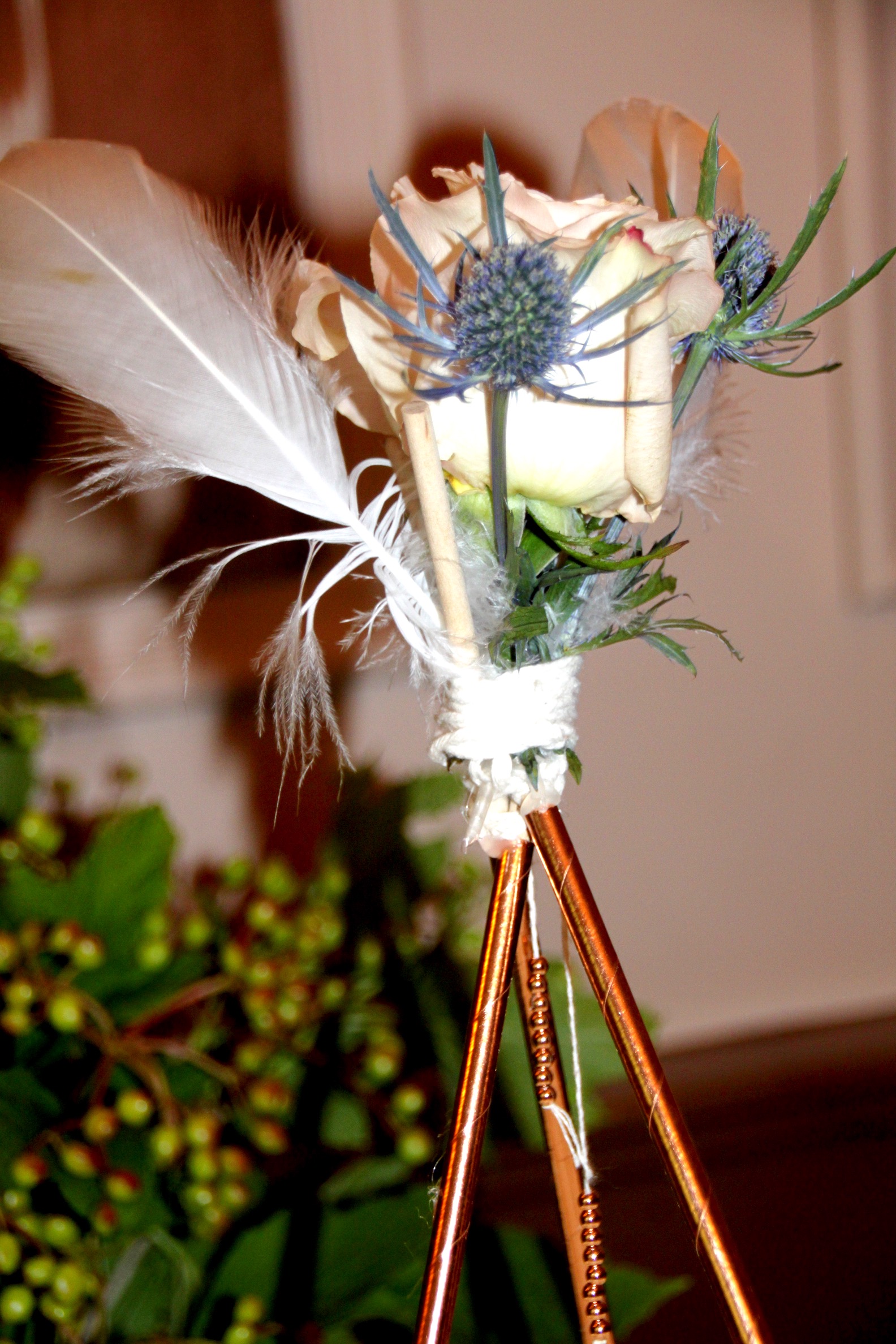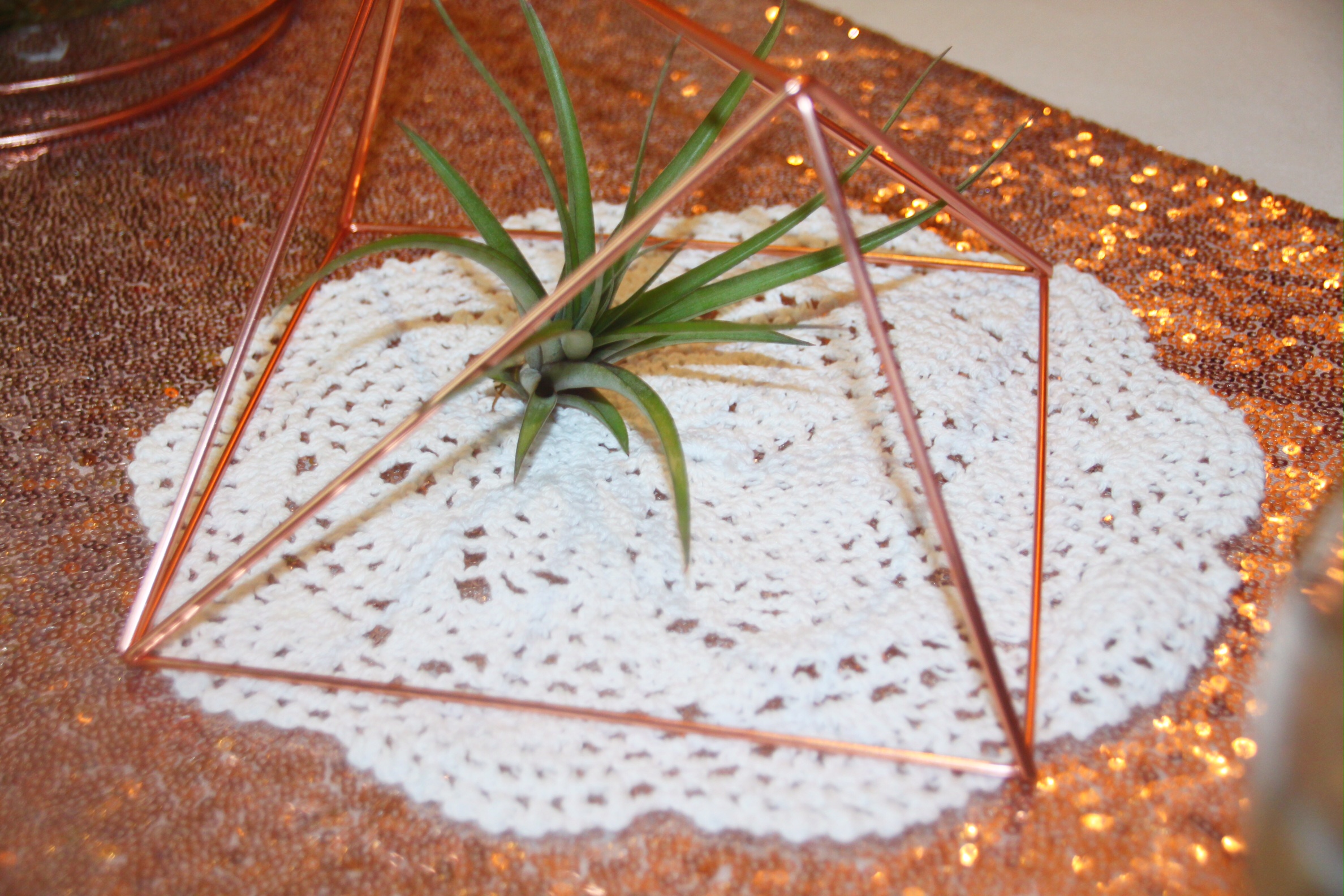 Guest table centerpieces
Air plants in rose gold terrariums, white doilies and a rose gold runner lined each guest table to create unique centerpieces.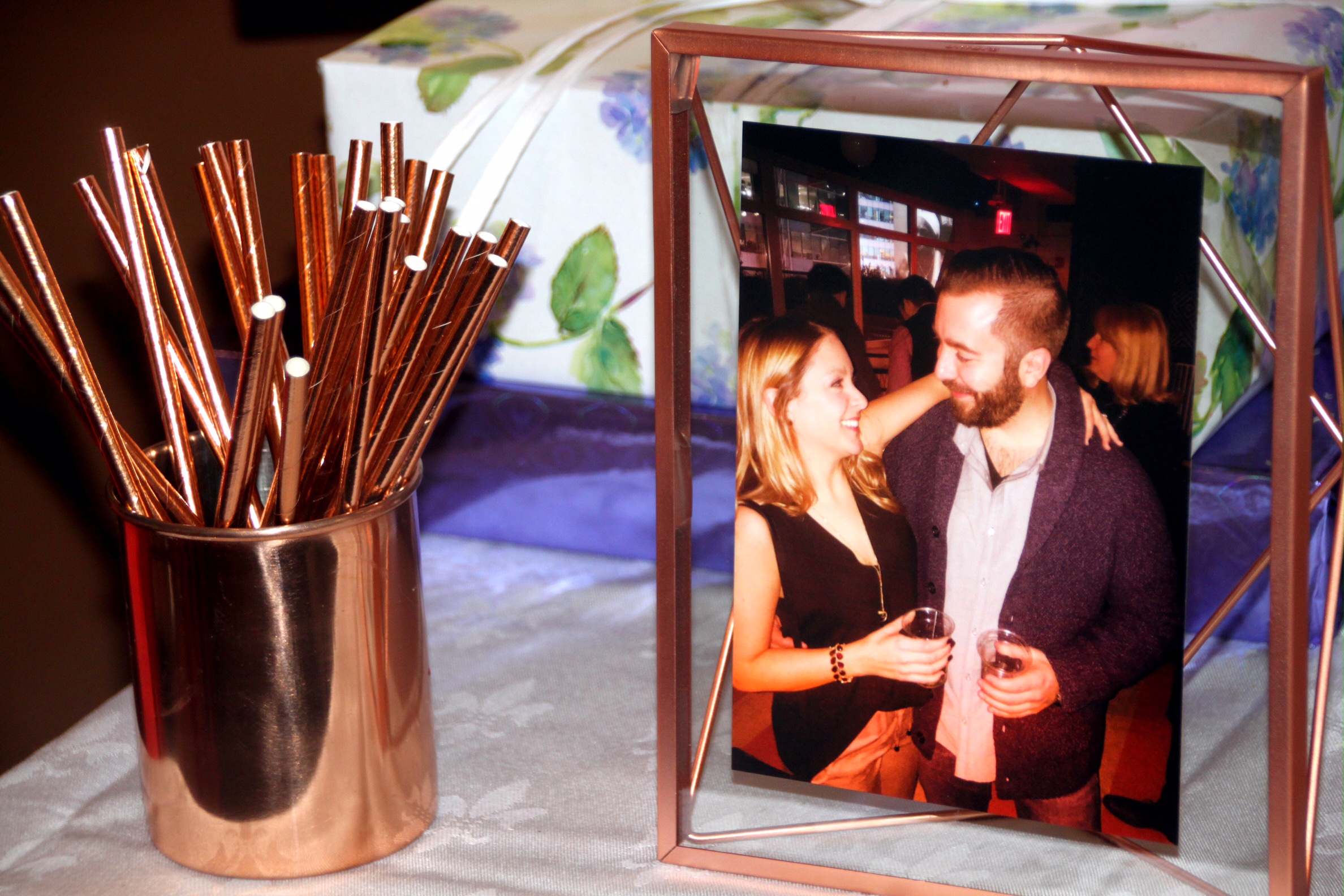 Gift Table
A photo of the future bride and groom sat on the gift table with rose gold accents.
Paper Flowers made with love by Serena & James Events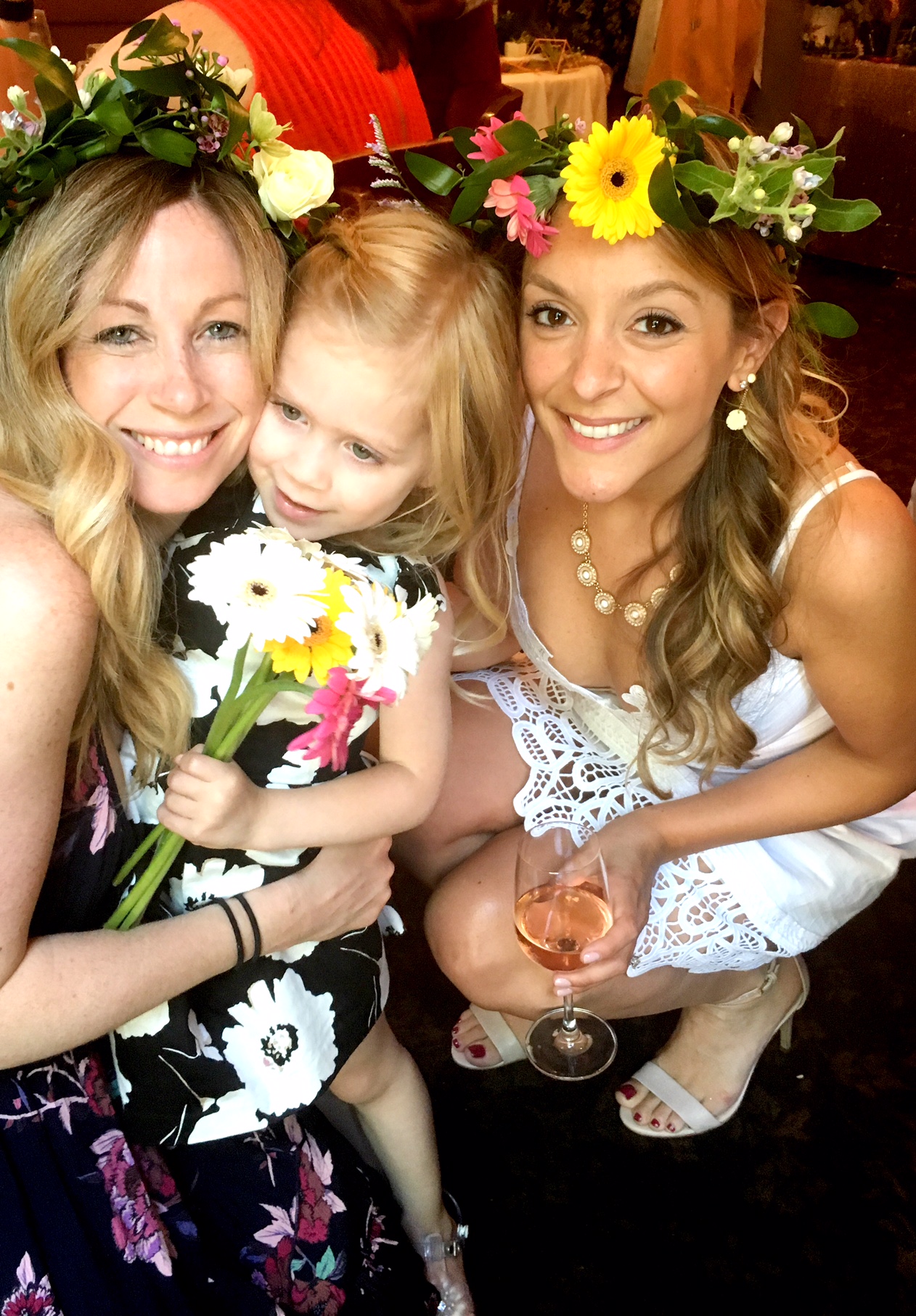 Serena A.K.A The flower girl
My lovely little girl can't wait to be The bride's flower girl this October!